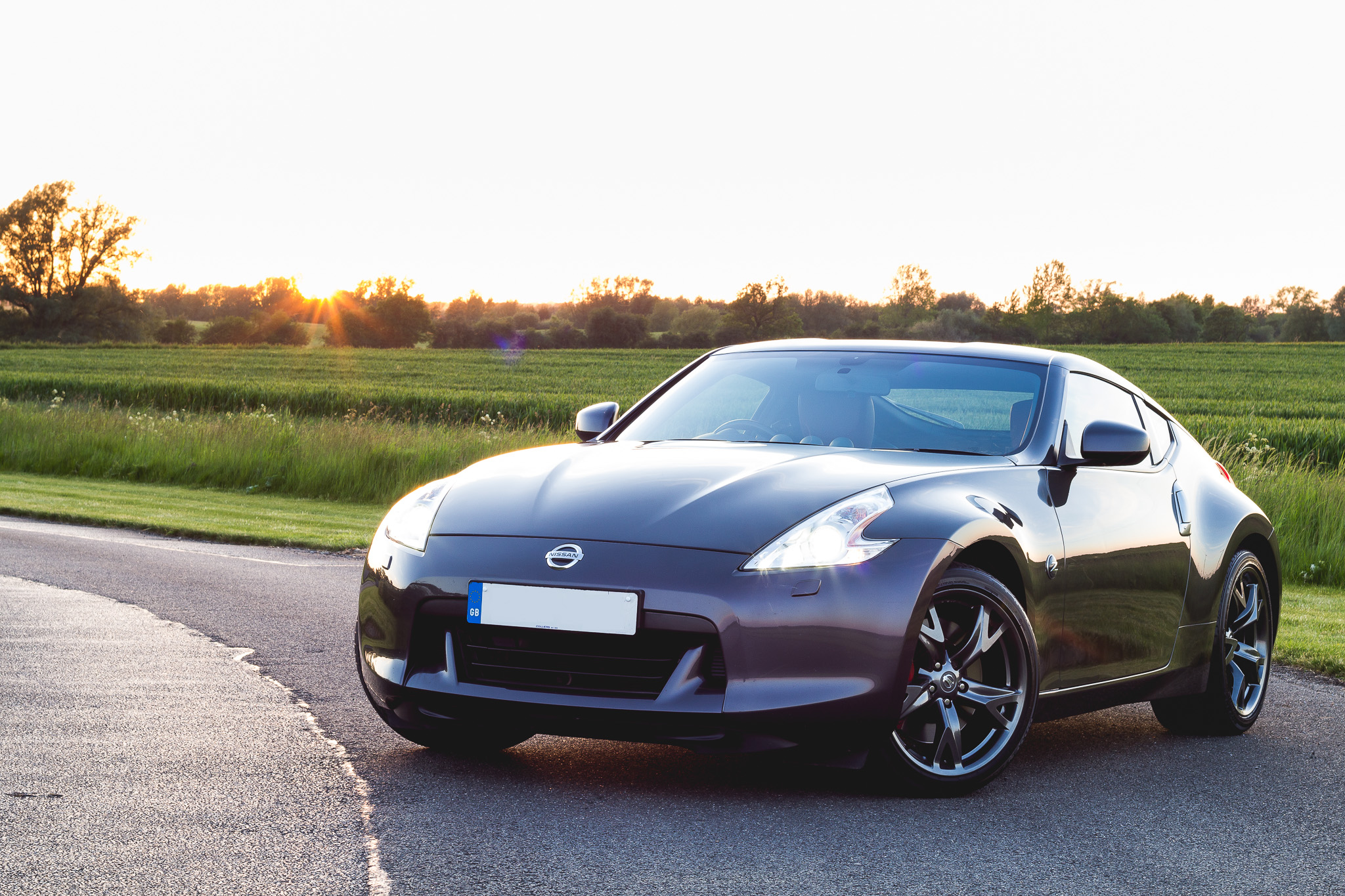 My first post on the subject of owning my current car — a 2010 Nissan 370Z — was emotive in nature and talked about the justification (or lack of, and why that's OK) of my purchase and how it felt to make such an irrational decision.
In my second year of ownership that irrationality truly presented itself in wallet-eating form. I wanted therefore to provide a counterpoint to my first post with a more factual-based post. I hope this is useful to others considering a similar decision, and at the end I'll discuss why this doesn't change how I feel.
Petrol
I'm keeping all my petrol receipts so that the next owner (secretly hoping there won't be one!) can see that, at least whilst in my hands, the car has only been filled with super unleaded. However when I went to add them all up for this post, I found that my numbers didn't add up. Perhaps I haven't been keeping receipts as rigourously as I thought, which is a shame. So I'll have to just work from estimates:
I did 4162 miles this year. My cost of petrol has been roughly £1.26 a litre. The car does an average of 23mpg. That means my cost of petrol this year was roughly £1040.
Tyres
I haven't had to buy any tyres this year, but it looks like I will need to pretty soon as the rears are down to 4mm, so I'm earmarking £430. I'm using Bridgestone Potenza RE050A run flats because that's what it came with, though when the time comes I might change to something else.
Insurance
This is my second year with Sky Insurance, who particularly target car enthusiasts with their staff knowledge of cars and friendliness towards modifications and high performance vehicles. I could've got a slightly cheaper quote elsewhere, but they quoted a renewal of £715, which I managed to haggle down to £600, which is still an amazing deal considering the car and my age.
Breakdown cover
Breakdown cover was included in last year's service with Nissan but this year I needed to get some myself. I decided to opt for Pay and Claim cover, which cost £41 for both myself and Antonia. Win!
Vehicle Tax
My vehicle tax was £475 in July 2014. This year's has already come through (I'm a little late with this blog post) and it's gone up to £490.
I don't particularly begrudge paying a high rate of vehicle tax; it is a highly polluting car, I get it. I slightly begrudge the fact that it isn't tied to mileage though. I did just 4000 miles this year, that's not a lot of pollution. Napkin maths: A mile-munching C class emitting half my CO2, but doing quadruple the miles, and thus double my CO2 emissions for the year pays less than a quarter of my tax.
Repairs (the big one)
At the end of 2014 I noticed some crunching when changing gears. The car was out of warranty so I took it to a recommended Japanese vehicle specialist in Kings Langley, Japex. After first trying a gearbox oil replacement (with no joy) they gave the gearbox to their local specialist who concluded that half of the synchromeshes were worn, and so I had all 6 replaced (whilst you're in there...). Due to some undocumented changes between the gearbox out of the factory, and now, I also had to have my fifth and sixth gear replaced. The breakdown of costs was as follows:
| Description | Price ex. VAT |
| --- | --- |
If Nissan had actually documented the gear changes, I might've decided not to replace all the syncromeshes, which would've brought the cost down. But they must've changed them for a reason...
The 370Z is not known for gearbox issues, though the 350Z was (rumour has it Nissan added Syncro rev-matching to try and alleviate wear on the gearbox). Whether I am just unlucky or not, I'm not sure. Since having the repairs done at the start of this year I haven't had any issues.
This was a big emotional blow in ownership. I always expected one day to have an expensive repair bill for something but I didn't expect it to be quite so soon! You start to ask yourself questions: What will I do if this happens again? What if the repair doesn't work? What else could go wrong? Was it my fault?
Servicing / MOT
At the very end of this year of ownership the car was due a service and MOT. A Nissan 370Z has three recommended service levels: P1, P2 and P3. P2 and P3 are more or less identical, and are larger (and more expensive) than the P1 service.
At the end of year 1 the car was serviced by my local Nissan garage. Whilst they didn't do anything wrong, I feel more comfortable taking the car to a specialist who sees performance vehicles on a daily basis. Therefore I went back to Japex for this year's servicing, and the costs were as follows:
MOT test: £40
P1 service labour: £72
Engine oil: £41.40
Oil filter: £9.82
Misc. line items: £6
Total: £169.22
They also estimated the brake pads will need replacing next year, I guess I should keep some money back for them, too!
The odometer ticked over to exactly 30k miles just as I pulled in to Japex, so that's what is on the MOT form. I like that.
Cosmetic damage
I gained at least 2 dings this year. One in the passenger door (definitely a car door), another below the boot.
I scraped an alloy for the first time this year. The wheels are a particularly difficult colour to match (I hear), so I will probably get them all refurbished and resprayed in a different (but similar), easily replicatable colour. Not for a long time though; I want to give myself a few more years to scrape them up some more!
I have been careful washing the car, but it has undeniably gained some swirl marks, and the soft front bumper is littered with stone chips. One day I will have it professionally detailed to restore the paintwork. Like the wheels, I'll give myself some more time to make it worse, first.
Why this doesn't change how I feel
If you're following along, my car has cost about £4000 this year, but half of that was an unexpected cost, and so any budgeting for running the car this year was completely thrown out of the window. But I did always know something like this would happen, and will probably happen again. I'm fortunate that I have an understanding wife and a secure financial life (no kids!). Even so, no matter the circumstances, it's a lot of money. But like I said last time, you can't rationally justify something like this, and that's OK. Two years in the car is still putting a massive smile on my face every time I drive it; I feel no different than I did last year.
That one key positive point still shines through as I go into my third year, of many more: 'I love it, it's my dream'.